Best Refrigerator Repair Services in North York, ON
Best Commercial Refrigerator Repair in North York, ON
Do you need the best commercial refrigerator repair service in North York, ON? The secret mantra is to look for a fridge repair company that offers a striking balance between service charges and quality. And, when you search with this parameter in mind, RepairUs becomes a clear winner. You are sure to receive premium-quality fridge repair services without disrupting your budget. Plus, you'll not only save some good bucks from the service charges but also a 100% satisfaction guarantee on the repair services. Put it another way; we have the required expertise and experience along with reasonable prices. What's to lose then?
Suppose you aren't aware that technical repairs involve severe injuries and misadventures. We are also insured for such mishaps to cover that risk, which minimizes the risk of misadventures and keeps you on the safe side. The next time or maybe right now, you are up for hiring a registered and local refrigerator repair company in North York, ON. Get in touch with RepairUs for all your refrigerator repair needs. We bet you'll get the best value for your money. Why? Because RepairUs ticks all the boxes you have in your checklist for finding a fridge repair service in North York.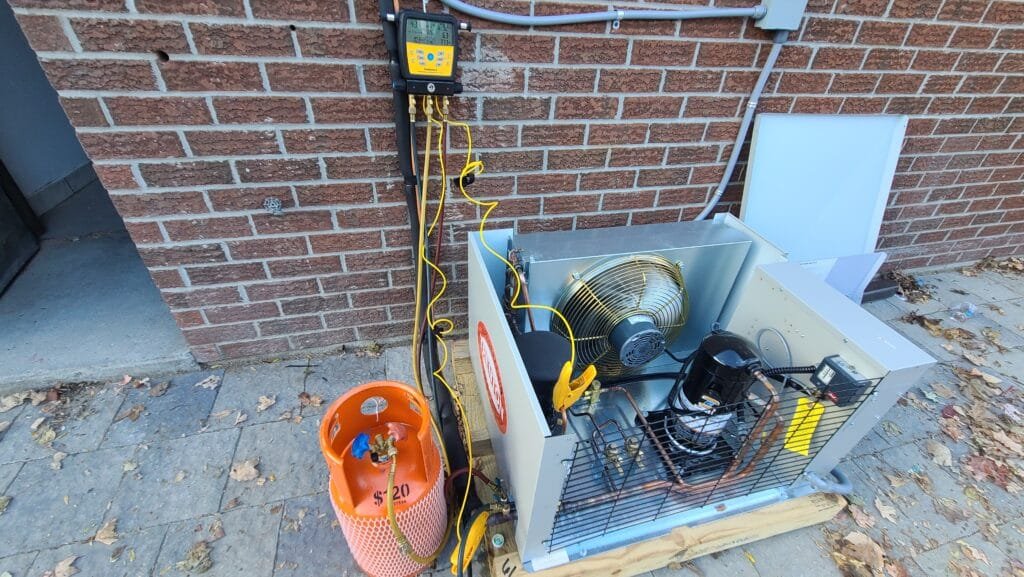 Refrigerator Repair Services in North York, ON
Get In Touch.
Talk to one of our licensed experts directly and ask all your household, industrial and commercial refrigeration & AC-related questions. We are open 7 days a week for your convenience! To book an appointment or get an estimate, please complete the form below, or
call us
.
We will contact you to confirm. Usual reply time: 15 minutes during regular business hours.