Commercial and Industrial Refrigerator Repair Services
Need Commercial or Industrial Refrigerator Repair Service? Try RepairUs…

Book A Call Now: (647) 749-9088
A Fast and Furious Commercial Refrigerator Repair Service Provider in GTA, Ontario, and Surrounding Cities
Folks, if you are in desperate need of a reliable yet fast commercial fridge repair service in Toronto, RepairUs is your heaven! You get to enjoy the one-of-its-kind services from the world-class technicians in our team. As a result, your expensive appliances are in safe hands that will kick the bug out in no time unless something REALLY serious doesn't get in the way. Having second thoughts about why you should choose RepairUs? First, you need to know a bit more about us, and you'll know we are the perfect fit…
Who Needs Fridge Repair Services of RepairUs?
We know when you type "Refrigerator repair services near me" in Google, you get dozens of answers and listings back. Finding the one service you think is the just-right choice can be a daunting undertaking.

Worry not! We are doing the heavy lifting for you.
Whether you landed at RepairUs through a Google listing or someone you trust recommended us as a reliable commercial fridge repair service in Toronto (we get most of our clients through word of mouth), here are the reasons we can be a perfect match.

You need to get in touch with RepairUs for getting your cooling units fixed if:
You are in the food business (be it any type) and having trouble with your refrigerator
You want to hire a commercial refrigeration repair service for routine checkups and maintenance
You want a new refrigeration system installed at your place
You are receiving high energy bills and want to know if something is wrong with your refrigeration unit
You are on the lookout for fantastic fridge repair services that you can count on for emergencies
You need a refrigerator part replacement
The Benefits of Working with Expert Technicians of RepairUs for Your Commercial Refrigerator Repair
There are tons of benefits of hiring expert technician services like RepairUs. Dare we say We are a vital back-the-stage support for your food business? Let us highlight a few of them to make things more straightforward for you.
Here's how you benefit from our services:
So, that's how we keep your business running smoothly.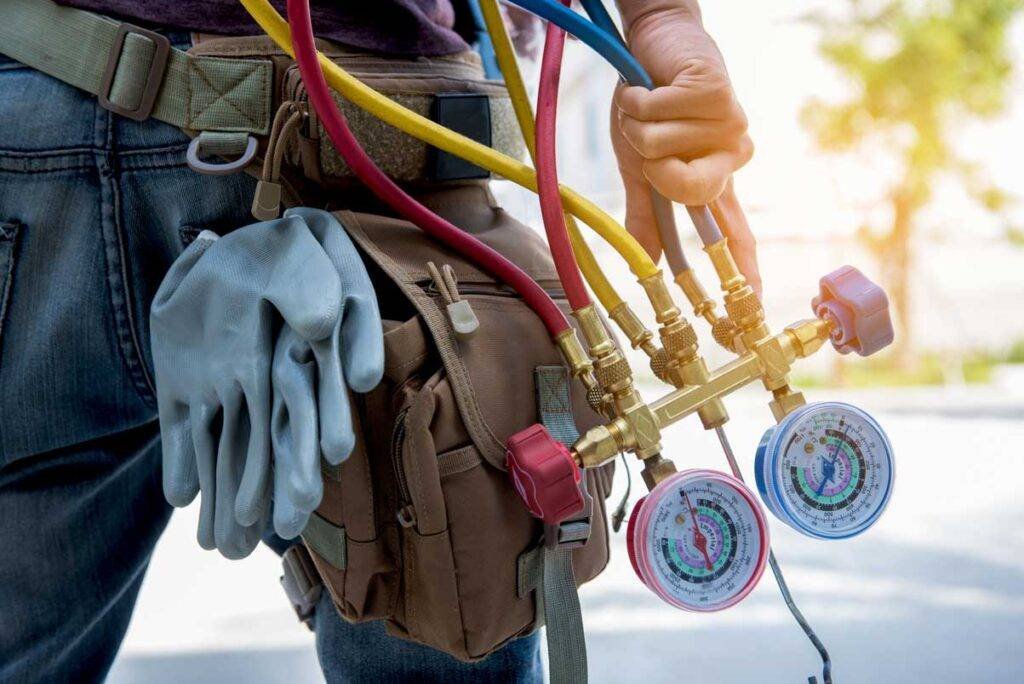 Types of Commercial Refrigerators We Repair
There are numerous types of commercial refrigerator repair units. Some are popular, some are not, but as a commercial refrigeration repair unit, we are experts in repairing all significant types of refrigeration units.

Below is a breakdown of different commercial refrigeration units that we repair.
These open-fronted refrigerators are like advertising boards for your food business. They help companies with the proper presentation of their foods. Here are some different types of display refrigerators that we can repair.
Bar and Counter Chiller Displays
Under Counter Glass Door Fridges
Here are the troubles that we can fix with your display unit:
Failure to Maintain Temperature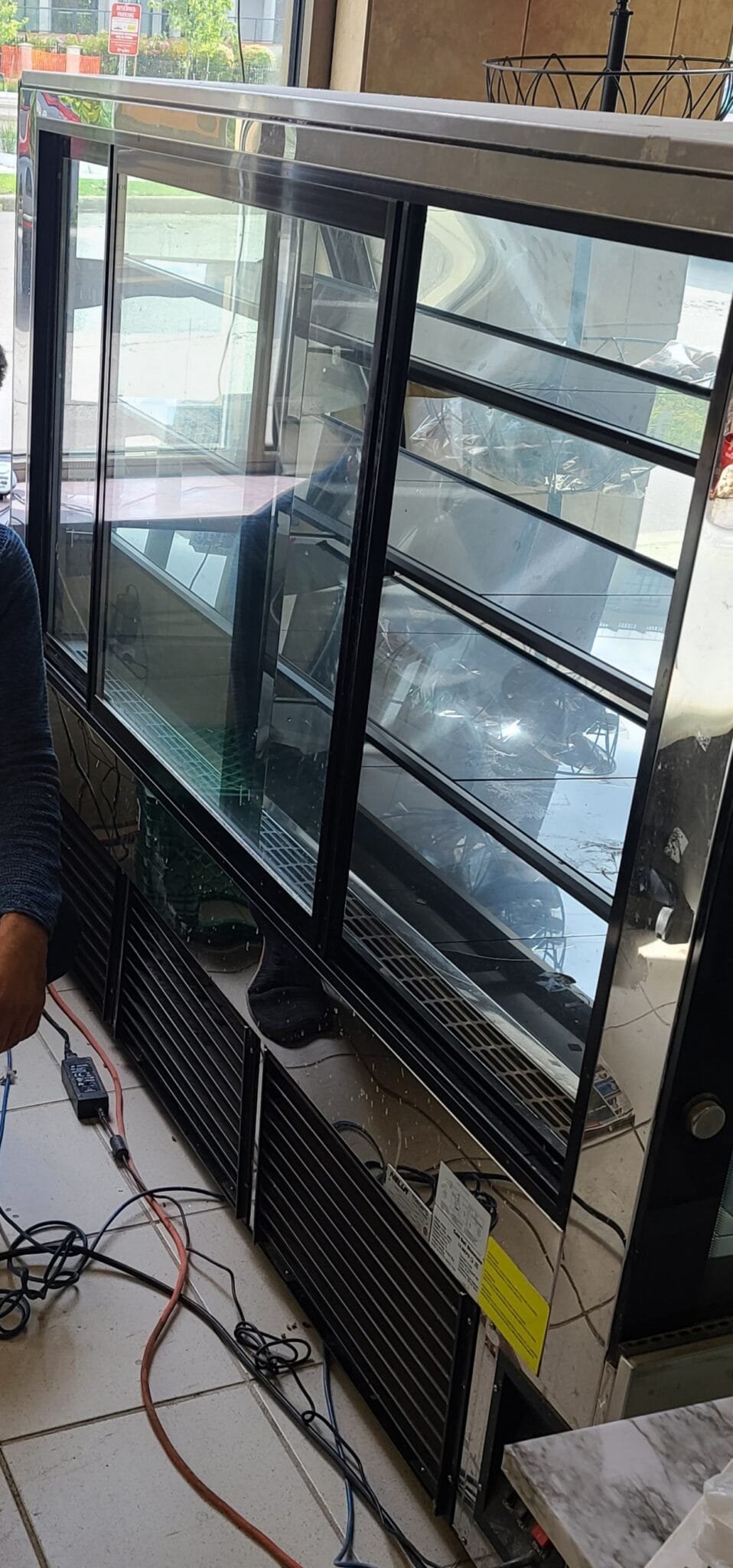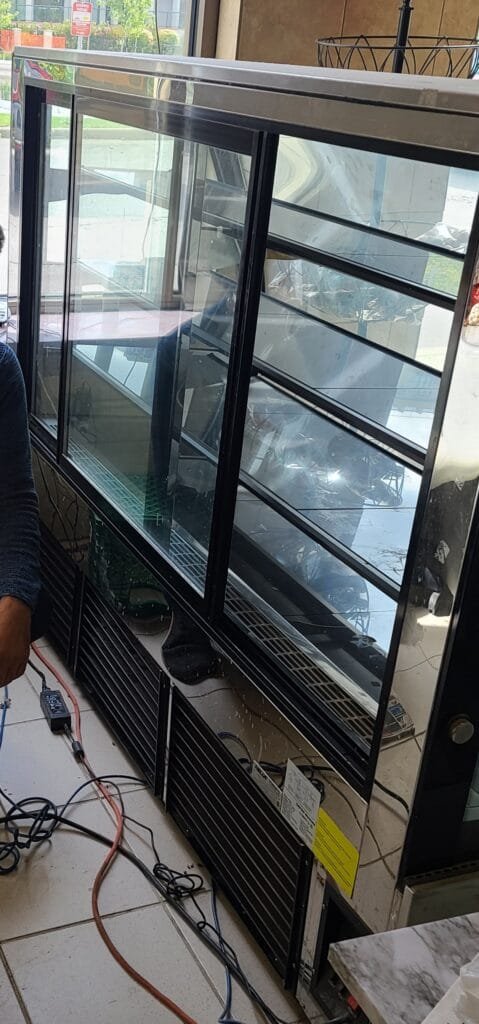 Commercial Freezers / Refrigerators
Commercial freezers / refrigerators have been designed to remain cold despite continuously being used. They come in different shapes and sizes. Below are the most common problems that can occur with your commercial refrigerators or freezers:
Loud and unfamiliar noises
Inability to run after transportation
Compact Refrigerators / Freezers
Compact refrigerators or freezers have gained popularity for their energy-saving capability, portability, and convenience. The issues that mini-fridges or freezers may come across are:
Failed Evaporator Fan Motor
Restriction in the Drier Filter
Refrigerated Reach-in Units
Reach-in refrigerators come in a floor model and upright designed units in the foodservice industry. They are handy for preserving large quantities of food products and ingredients at the proper temperature. The common issues in reach-in refrigeration units are:
Airborne Bacteria and Mold Buildup
Freezing of Evaporator Fan
Coils and Compressor Malfunctions
Refrigerated Worktops / Chef Base / Prep Tables
Worktop refrigerators, chef bases, or prep tables provide additional storage in the commercial kitchens. Therefore, they are super helpful in improving the efficiency of commercial spaces. The common problems in refrigerated work-top, chef base, or prep table are:
Prematurely Food Spoiling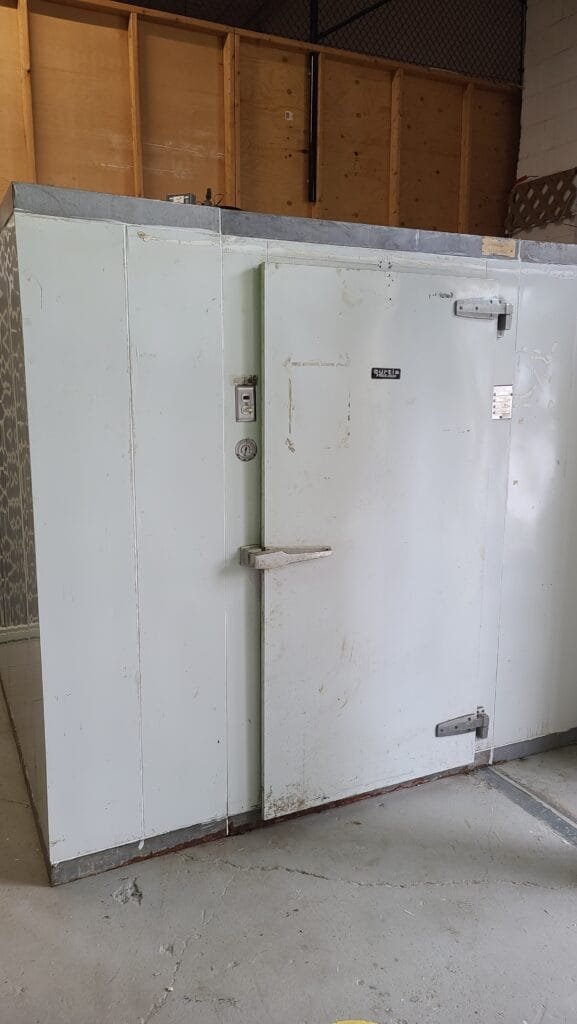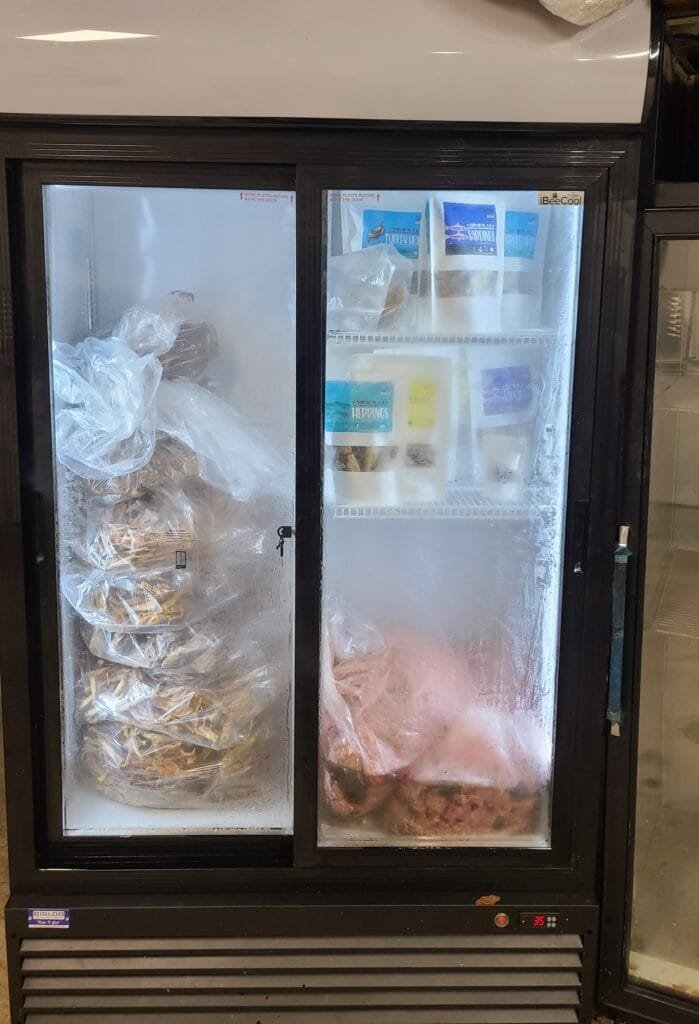 Glass Door Units and Door Merchandisers
Glassdoor units or Door Merchandiser are outstanding cooling units that catch the attention of potential clients in your commercial space. The common malfunctions that you can experience with a glass door unit and door merchandiser are:
Taking Longer to Provide Normal Cooling
Horizontal Stand-Alone Freezers and Coolers
Horizontal Stand-Alone Freezers and Coolers give you more space to store items in bulk. Their small footprints make them a popular choice. The common issues with horizontal stand-alone freezers or coolers are:
Clogged Drain and Leakage
Wine Coolers have different elements to keep the wine or juice cool. They can be of various types, such as built-in, under-counter, or free standing. The common trouble-causing things with the wine coolers can be.
Industrial Chillers provide a consistent temperature for your whole Industrial process. The systems of industrial chillers range vastly in design. Some common problems that can occur with the industrial chillers can be:
No pumping or Insufficient Fluid Flow
No cooling or Insufficient Cooling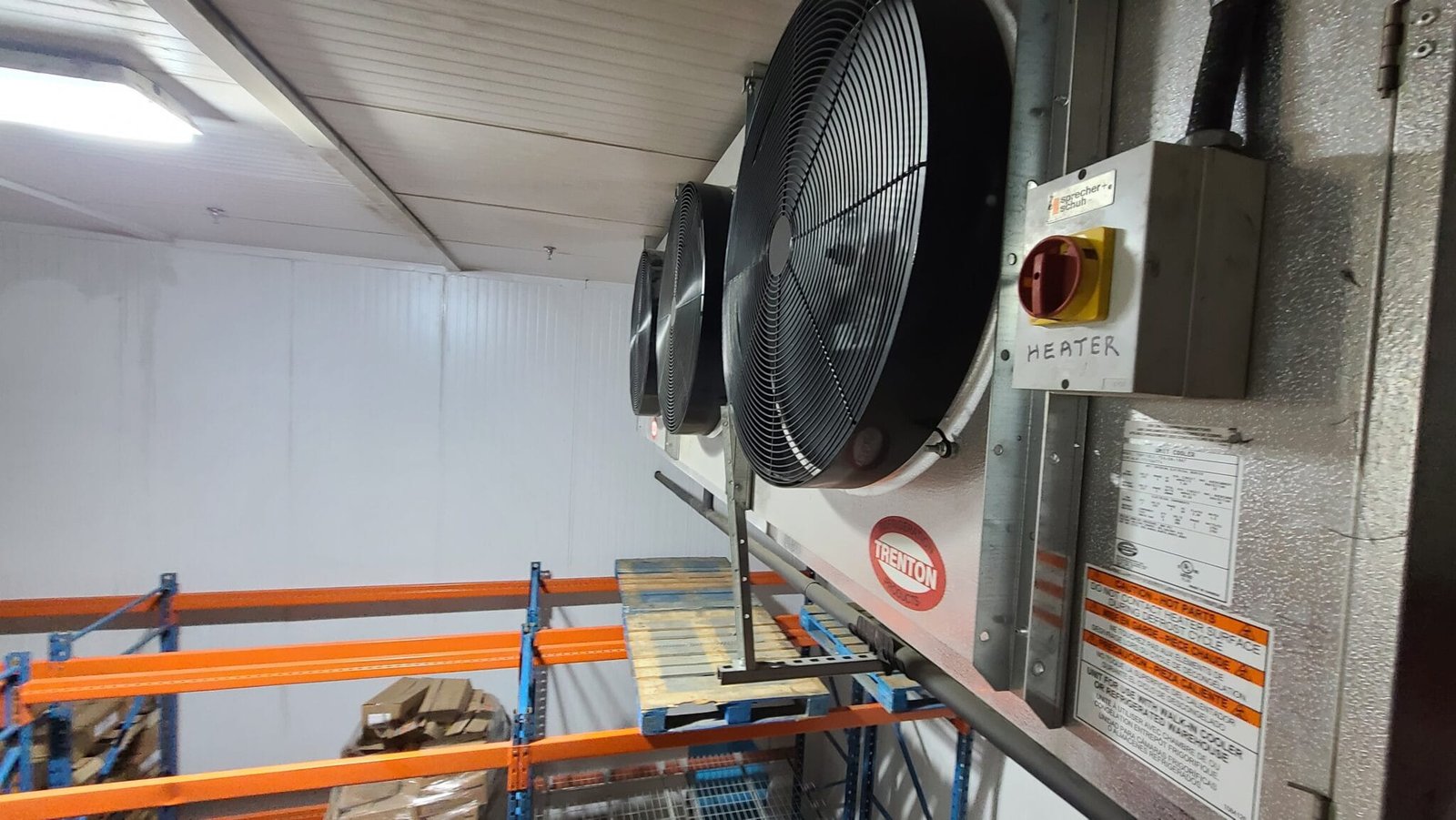 Food Processing Chillers / Freezers
Food Processing Chillers or Processors use process cooling to remove heat. They are generally available in two types, portable cooling chillers and glycol chillers. The troubles that can get in the way of smooth functioning of food processing chillers or freezers can be:
Some product is Shriveling
Some product is Sweating and has free water on it
The product is displaying premature ripening/discoloring/loss of leaves (in plants)
Product has odor OR off-flavor
Beverage Dispensers are the most heavily used appliance in the food business. Below are some of the issues you might be having with your beverage dispenser. Below are the most common problems with beverage dispensers.
Disrupted Water-to-Syrup Ratio
Mechanical Dispensing Issues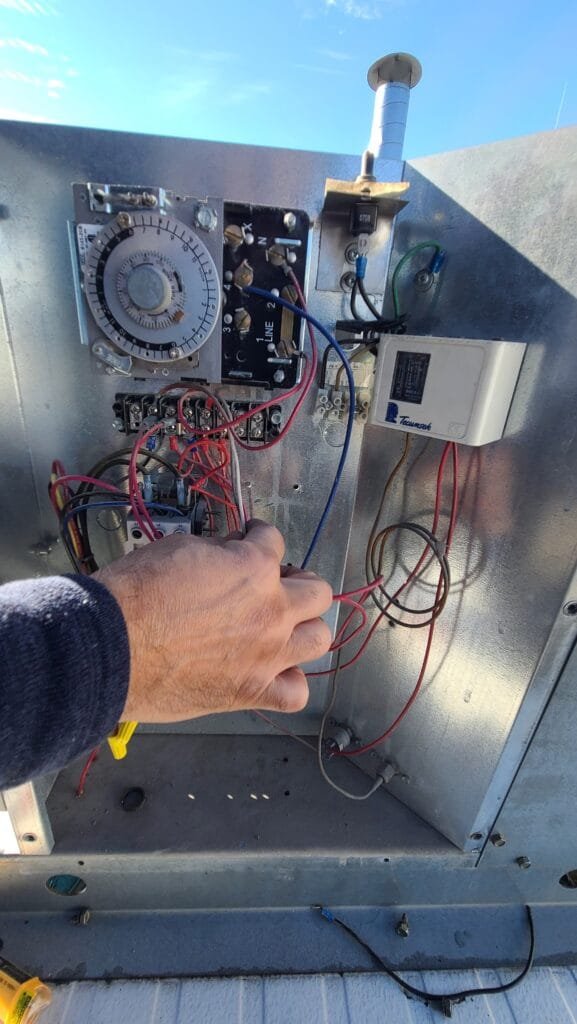 Couldn't find your type of commercial cooling unit in the list? No problem! Getting your refrigeration system working is our promise - just reach out to us!
We are Worth It! Try us ONCE, and We'll Win Your Trust.
RepairUS Has Your Commercial Refrigeration Repair Needs Covered!
Contact us today for more information on how we can help you fix your commercial refrigerator.
Get In Touch.
Talk to one of our licensed experts directly and ask all your household, industrial and commercial refrigeration & AC-related questions. We are open 7 days a week for your convenience! To book an appointment or get an estimate, please complete the form below, or
call us
.
We will contact you to confirm. Usual reply time: 15 minutes during regular business hours.