Commercial Refrigeration
Maintenance Services
Commercial Refrigeration Maintenance Services in GTA and surrounding cities
Regular maintenance can lower repair bills by preventing essential components from failing due to early detection. You will save more money having your system regularly maintained rather than having one big repair session each year. Regular Commercial Refrigeration Maintenance Can Extend The Life Of Your System Regular commercial refrigeration maintenance extends the life of your system by addressing issues before they become serious. It is true that prevention is better than cure. Keeping key components functioning is key to having a long-lasting system, rather than one you must replace in a few years. Is your commercial refrigeration unit need to be maintained? We'd suggest you do not wait until its condition gets worst. We Provide a Maintenance Plan for all Commercial Refrigeration. RepairUs boasts of being one of the finest commercial fridge maintenance and repairs companies in Toronto, GTA and surrounding cities. Whether you are looking forward to getting your commercial refrigeration maintenance or are searching for commercial fridge Maintenance or Repair Services in Toronto, you in the right place, the doors of RepairUs are open for you to try our top-notch refrigeration repair services. We have friendly customer service because we never shy away from taking our time and listening to your refrigeration unit's troubles and maintenance. Our 313A commercial technicians are licensed experts who deal with every client with great patience. And, when they have the expertise to deal with a large selection of refrigerator brands, they know it's best to understand what you expect from the commercial fridge repair company you'd been looking for to handle the most expensive refrigeration appliance in your kitchen.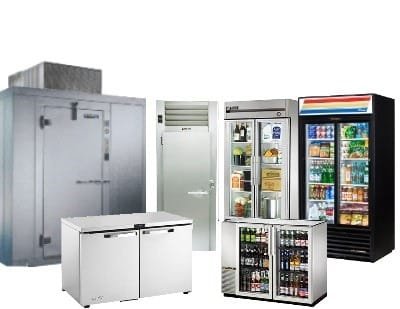 RepairUs Providing Licensed professional services and experiences more than 20 years of preventative commercial refrigeration maintenance for all commercial Refrigeration units like Walk-in coolers, Walk-in Freezer, Hotel Dispensers, Mega Tops, Ice machines, Ice Stands, Ice Storage, Work Tops, Prep Tables, Undercouters freezer/cooler, Refrigerators, Coolers, Blast chillers and more!
We provide Maintenance plans and services of every make and model all over the Greater Toronto Area. Also, Our experts remain ready to serve you throughout the 24-hour with their gear because we understand that emergencies can happen at any time. And, waiting for hours and hours to get your refrigerator functional again is the last thing you'd want on the Earth, right? Our priority your business has to work without stopping with good working refrigeration! Getting in touch with RepairUs for your local commercial refrigeration service in Toronto and GTA is a breeze. Visit our website or drop us a line at the contact details below.
Commercial Refrigerator Maintenance and Repair Service in Toronto and GTA
Get In Touch.
Talk to one of our licensed experts directly and ask all your household, industrial and commercial refrigeration & AC-related questions. We are open 7 days a week for your convenience! To book an appointment or get an estimate, please complete the form below, or
call us
.
We will contact you to confirm. Usual reply time: 15 minutes during regular business hours.